Fostering technological growth for cooperatives
We are dedicated to fostering the future of cooperatives through technological empowerment. The product is designed to address the technological gaps in cooperatives, supporting their pursuit of digital capacity building hence bridging the technology divide.
Tech Credit (SME)
Lack of ICT infrastructure, low levels of digitalization, and reliable record keeping in cooperatives remain hindrances to their efficiency and business growth. Evidence of the need to digitise was most recently presented by the movement and social distancing restrictions occasioned by Covid19 Standard Operating Procedures.
Tech Credit will improve digital record keeping, reporting, interactive social networks, and access to digital markets. The product enables cooperatives to hold virtual meetings with partners and serve their members remotely. Tech credit is for cooperative societies that do not have basic ICT equipment or would like to improve their digital capacity.
Product Features
Mode of interest rate calculation: Reducing
Minimum loan amount: UGX 2,000,000
 Maximum loan amount: UGX 20,000,000
Minimum loan period: 6 months
Maximum loan period: 18 months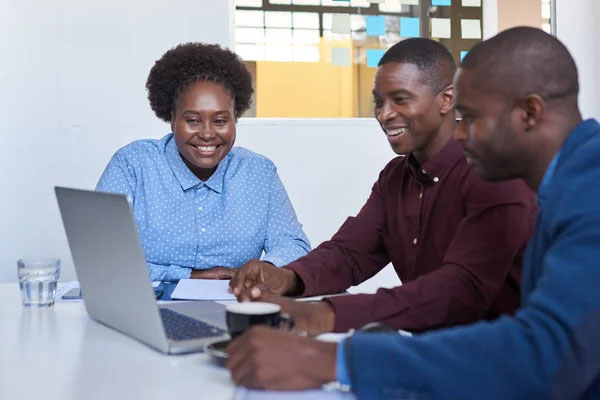 Faster way to access digital platforms